What are Landing Pages?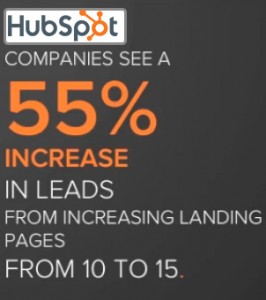 A landing page is specifically designed to convert your web site visitors to a lead by marketing to them moving forward and ultimately transforming them into a sale.
Your landing pages are considered to be your virtual sales people, gathering the most important information on a lead by lead basis. Knowing that they had to type in a specific key phrase to land on that page, is knowing that they are already pre-qualified to be there, that this is the information that they want, which makes marketing to that lead that much easier because you already know what they are interested in.
There may be millions of people on the internet at any given time searching for things that they want, need … the goal is not to attract every single one of them, the goal is to attract the RIGHT ONES.
How do Landing Pages Work?
A landing page should contain a call to action relevant to the page content and information given, whereas the page visitor will fill out a contact form, thus transforming them to lead and that information is then used to market to that lead and transform them to a sale.
When someone searches for any given key phrase on a search engine, they are given a list of results in return. The results returned are web site pages that are optimized for that key phrase and contain relevant content pertaining to that key phrase.
Landing Pages are optimized the same way that your other web site pages are; the difference is that these pages are a lead generating tool, specifically used to gather your visitor information.
When you understand the audience you are targeting, its easier to create the content needed to attract your ideal client. In order to understand your target audience you need to understand your "Buyer Personas". What is a Buyer Persona? Click here to Learn more.